Beccellati's Opera Collection Brings Back Ancient Goldsmithing Technique
The Italian high jewellery brand, Buccellati is known for the use of rare precious gemstones with a strong focus on colour and is celebrated for its craftsmanship, design, and one-of-a-kind masterpieces. The 102-year-old brand's latest collection is titled 'Opera' with the highlight being the logo of the company.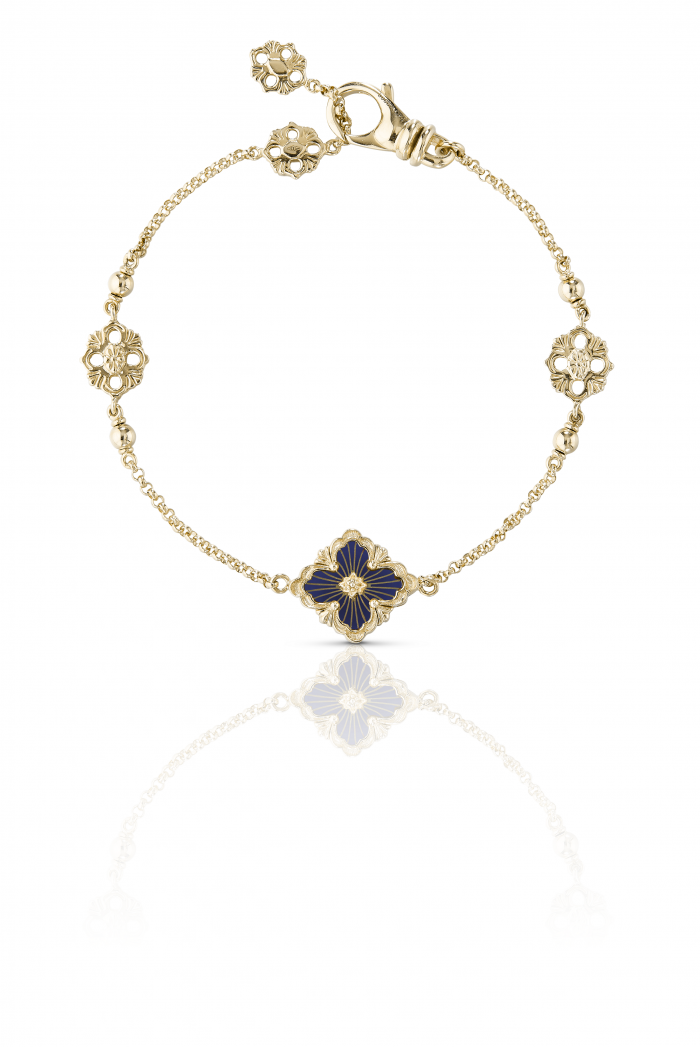 Buccellati
The latest collection from the brand focuses on an ancient goldsmithing technique – enameling and infuses its creative process to make amazing interpretations. Enameling dates back to the goldsmithing tradition of the Greeks and Romans, but it develops decisively during the byzantine art and starting from the 5th century. Gold is covered with a homogenous layer of enamel, successively cooked and fixed to the metal surface. The design possibilities with enamel are boundless. In the 18th century, it is seen used to decorate churches, cathedrals and domes, as well as cups, vessels and copper pitchers. And they return to stay as refined enamel decorations are evident on watches, cases and snuff boxes, up to the 19th and 20th century. The art of enameling then came into jewelry making with exquisite decorative applications, there are noticeable famous evidences in the goldsmithing sector as well. Buccellati thus revives this tradition of enameling and uses it to create a new decorative element, full of charm and elegance.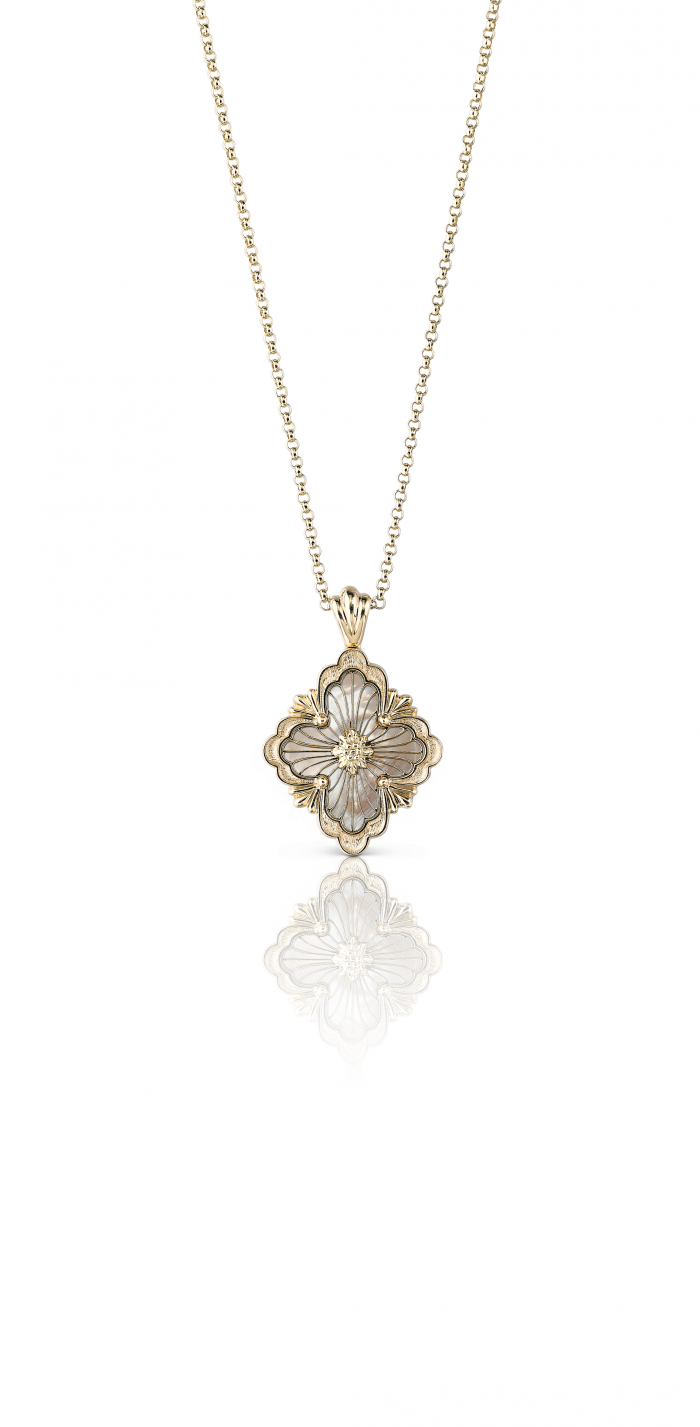 Bucellati
The collection includes rings, sautoirs, flexible and bangle bracelets, pendants and button earrings, presented in three different versions, but all having a common denominator: the radial tulle layer, which is the hallmark of most precious Buccellati creations. The colored enamel and stones bring an iconic touch that looks exquisite even when left unset. The logo element of the brand becomes the protagonist and is set with semi-precious stones (like onyx and mother-of-pearl), or with colored enamels, or even left unset to exalt the transparency and the lightness of the tulle workmanship. All versions are available with or without diamonds.
Opera Tulle is a collection with a great personality and an unmistakable style, which faithfully reflects the prestige, elegance and femininity typical of each Buccellati piece that has made the brand synonymous with style and timeless beauty throughout the world.
Copyright: Nikita Pawar – www.justluxe.com
|
Imagen propiedad de:
LUXCIOR Magazine